The purpose of Disaster Recovery as a Service (DRaaS) is to enable your business to continue running smoothly as soon as possible and without losing your resources after any kind of big problem or disaster.
Many successful companies today ultimately operate in the cloud, relying on information technology. With that fact in mind, it is of paramount importance to establish and maintain a well-defined disaster recovery plan.
It's not easy to predict a disaster, but there are steps you can take to help keep your business safe. This article will explain these steps so that you can be prepared for every possible contingency.
Step 1: Establish a clear business need for DRaaS
First, catalog all the elements of your business and understand how they depend on each other. By doing so, you'll be able to quickly assess the priority of each and gain a better understanding of which items are critical to your business. Depending on your type of business, the data will be of greater or lesser importance. To rank the elements of your business by importance, simply use these three types of descriptive evaluation:
It is not essential for the first phase of recovery. It matters a little, but your business can still run less productively. It's critical to business, and your business can't function without it.
Once you've assessed the elements of your business, you can easily see which elements are critical to your business and start preparing for DRaaS deployment by priority.
Step 2: Assess your current infrastructure and data protection capabilities
By verifying and evaluating your equipment and data, you are one step closer to successfully implementing DRaaS for your business. Analyze and assess the key equipment and data that is most important to your business in as much detail as possible. Once completed, you will be able to easily access the crucial data at any time and in any situation. Plus, you'll establish a clear picture of how secure your computer and data are.
Additionally, there are three questions to consider:
What threats could affect each element of your business? To what extent can certain disasters damage your system? What is the probability that a given disaster will occur?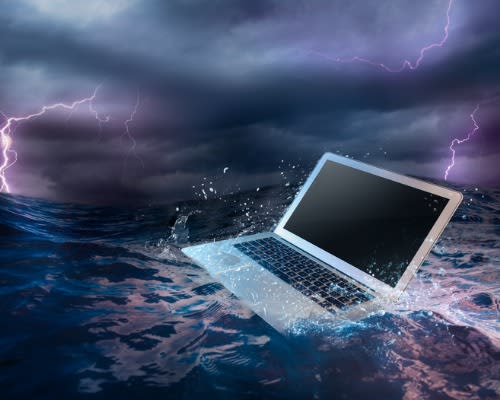 Step 3 – Choose the right DRaaS provider
One of the most important steps in a successful DRaaS implementation is choosing the right provider. The right provider should offer a DRaaS solution tailored to your business needs. The DRaaS implementation process must ensure optimal and secure recovery solutions, which means that your provider must ensure that your data is safe and recoverable at all times.
Step 4 – Implement and test the DRaaS solution
All DRaaS deployment types are characterized by recovery time objective (RTO) and recovery point objective (RPO). The DRaaS plan is modified to balance the required RTO and RPO configuration and profitability. The simplest DRaaS implementation relies on a distant backup, which is sufficient for a large number of users.
The development of cloud computing and virtualization technologies further enables the development of IT infrastructure recovery as a service. DRaaS can be done in several ways:
Recovery of services using a portable data center based on user backups. Remote backup (or a copy of the backup) as a cloud service that offers recovery of critical services. A disaster recovery service that uses data replication at the operating system level in the cloud. computer, independent of the cloud service platform. DRaaS uses virtual platform level replication from the production user website to the cloud. This configuration is independent of the user's storage infrastructure, with the possibility of automating the recovery of the service in the cloud environment. Disaster recovery replicates users' storage system volume from the primary location to the cloud, with the possibility of automated service recovery to the cloud environment. .
Step 5: Train users on how to use the new system
Once you've established your exact recovery protocol, make sure all users are familiar with it. In this way, everyone can react appropriately in the event of a disaster. The step-by-step protocol is of great importance for your business.
Step 6 – Monitor the DRaaS solution on an ongoing basis
The last step is to monitor the DRaaS solution. You need to continually confirm that the implemented DRaaS solution covers all of your critical business elements. Also, if you discover a failure, document it and modify the implementation until you are sure that all important items are safe in the event of a disaster. Over time, your business will grow and change, and with the changes, you'll need to modify your DRaaS to better suit your needs.
final thoughts
Imagine a situation where the main business service is down for a few hours or worse, a few days. How big would the loss be and how many customers could you lose? With this in mind, make sure you have a recovery plan.
Considering that you have applied all the information provided above, your business will easily recover from any type of disruption that may occur in the future.
With Liquid Web, you can protect your dedicated cloud server, VPS hosting, or VMware private cloud environment from data loss using Acronis Cyber ​​Backups. Your data will be safe in the event of a disaster and can be recovered at a faster rate than typical backup plans. Also, Acronis Cyber ​​Backups does not consume additional server resources and your server will be protected from ransomware attacks.
Make your server disaster proof with Liquid Web today!