In today's economy, businesses won't survive without a digital presence. Furthermore, companies need a reliable digital presence. While most business owners are hung up on web page design and their logo, they neglect an even more important aspect of their online brand – whether a dedicated or non-dedicated server is best for their website hosting.
There are a lot of infrastructure options to choose from to support your website. Choosing between a dedicated server or non-dedicated server might not be sexy, but selecting the proper behind-the-scenes framework for your site could make or break your business performance. 
The goal of this in-depth comparison guide is to put you and your business in a position to win. Discover what a non-dedicated server is vs what a dedicated server is, and compare the essential components of each side-by-side. All the research is here for you, and by the time you're done reading, you'll be able to make the server/hosting decision that's best for your business.
What Is a Non-Dedicated Server?
As the name implies, the resources of a non-dedicated server are not dedicatedto any one website or client. Multiple hosting clients have the same RAM, CPU capacity, and storage access. Depending on the size of your hosting provider, a non-dedicated server can potentially host hundreds of websites, if not more. 
How Do Non-Dedicated Servers Work?
Non-dedicated servers work by giving several users access to the same server resources. Technicians can locally use a non-dedicated server, meaning they can configure it to accommodate just one particular organization or to serve a broader community of hundreds or thousands of clients.
Using a non-dedicated server locally allows for easy file sharing and collaboration between team members. Clients may want to use this type of server configuration at the local level rather than for a broader network, as it helps to avoid some of the common pitfalls of non-dedicated servers. 
Pros and Cons of Non-Dedicated Servers
Here is a quick, at-a-glance comparison of the pros and cons of non-dedicated servers. Use this table to your advantage as you shop for the best hosting solution for you and your team. 
View Table
ProsConsCan host multiple small websites.Limited and/or shared resource capacity, slowing down webpage load times.Inexpensive compared to dedicated.Clients receive less storage space since they share with multiple users.File sharing on local non-dedicated networks is much easier."Noisy neighbors" can affect the amount of site uptime your customers/clients experience.Less secure than dedicated.Providers may over-allocate resources, leaving your site short of what you need.
Small businesses starting to establish their online presence may want to consider a non-dedicated server. The lower pricing (generally between $10 and $50 per month) provides companies with a lower barrier of entry, and the hosting quality may be exactly what a large percentage of small businesses need. However, if server security is a concern for you or you work in an industry with compliance regulations, non-dedicated may not be for you. 
What Is a Dedicated Server?
When looking at dedicated vs non-dedicated servers, it helps to view them as opposite ends of the server spectrum. Where non-dedicated servers share resources, dedicated servers devote all resources to one client. If you expect exponential traffic growth or run resource-intensive applications and software platforms, that's exactly what dedicated servers are made for. 
While the advantages of choosing a dedicated server may be undeniable, corporate leadership teams have a laundry list of expenses to consider. Between marketing, operational overhead, and other expenses, it can be easy for something like hosting to slip down the list. A lot of C-level executives and managers adopt the mentality that something like hosting is an expense rather than an investment.
Of the two, creating a dedicated server is more resource-intensive and expensive than a non-dedicated one, but the investment is worth it. Organizations that plan on using the totality of the server's resources will quickly learn that there's a big difference between dedicated and non-dedicated servers when it comes to power and flexibility. 
Dedicated vs Non-Dedicated Servers
You're already familiar with some of the more general points of dedicated servers vs non-dedicated servers. But to make an intelligent hosting decision for your business, you'll need a detailed perspective on how non-dedicated stacks up against dedicated. Consult the table below to determine the best fit for your unique business needs.
View Table
Non-Dedicated ServersDedicated ServersCosts anywhere from $10 to $50/mo.Costs $75 to $300/mo. on average, sometimes as high as $550/mo.Users lack control over their server. No interface or server software customizations are allowed.Users have the flexibility to choose their OS software, storage, memory, processing resources, and bandwidth.Client data is more vulnerable to cyber threats since users are sharing resources. Sites hosted on the server may share an IP address, cybersecurity protocols, and other essential aspects of the overall system.Customers receive a higher level of security since resources aren't shared. Each client has their own IP address, and system admins can protect server resources by not having to share them.Sites may experience slower load times, less bandwidth, and the potential for more outages/downtime.Dedicated offers faster loading times and more bandwidth. Client websites also tend to load faster and crash less often. Dedicated customers can also rely on a specific amount of server uptime.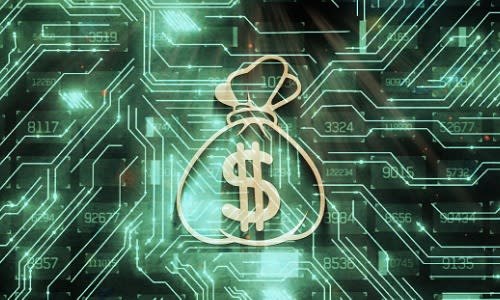 Cloud Hosting vs Non-Dedicated Server Prices
In the chart above, you can see that dedicated is the more expensive option when comparing dedicated servers vs cloud hosting – with plans that can reach up to $550/mo. Since users aren't sharing resources with any other sites in a dedicated environment, there's no one else to share in the expenses.
Additionally, the cost of dedicated servers is worth it for the right organization. For businesses that place a premium on performance and security, there truly isn't a better option.
If you're comparing the pricing of a dedicated vs non-dedicated server, and choosing dedicated over non-dedicated cloud seems out of reach, not to fear. At $10 to $50 per month, a cloud hosting environment offers the server performance you need at a much friendlier price point. 
Small business owners that are just getting their start and need a way to put their business online should do just fine with non-dedicated. However, you may want to consider a dedicated environment as your business scales and grows. 
Deciding Whether a Dedicated or Non-Dedicated Server Is Right for You
Choosing between a dedicated server and non-dedicated server can be challenging. A non-dedicated server can be the perfect option for you and your business. On the other hand, so could a dedicated server environment. Ultimately, it will be up to you to choose the option that best fits your digital infrastructure and furthers you toward your business goals.
With the help of this guide, you'll be able to quickly compare the most critical features of a dedicated server vs. non-dedicated. Selecting the hosting environment that's right for you should be no problem at all. But be sure to keep it handy as your hosting needs may change as your business grows over time.
As always, if you need any additional help, The Most Helpful Humans in Hosting are here for you. Contact us today to see how the right hosting partner can hoist your business to new heights.