With the increasing popularity of cloud solutions, it's not unusual for people to wonder if they should consider dedicated servers as a viable hosting option today.
This article will teach you the differences between cloud and dedicated hosting. But more importantly, you'll see what to consider when deciding on the best dedicated server provider and plan.
What are dedicated servers and what do they offer that cloud servers don't?
The difference between a cloud hosting plan and a dedicated server
Both solutions are known for their high performance and reliability, but there are some differences that you should be aware of.f
Cloud servers are virtual servers that run in a cloud computing environment. They provide the user with virtual resources as needed and offer exceptional scalability.
Dedicated servers are individual physical machines over which the user has full control. Unlike a cloud server, these traditional setups do not use virtualization and instead rely on dedicated hardware.
Benefits of Dedicated Servers
Dedicated servers are known for the following unique benefits:
The greatest potential for security and privacy. The ability to use your own hardware (collocation). Full access to hardware customization and software installation. The highest level of remote monitoring, control and access (IPMI). Unlimited storage capacity potential.
How can you determine if a dedicated server is the right choice for your business or organization?
Consider the following three things when choosing a dedicated server:
Define performance requirements
The first thing to decide when choosing a dedicated server is the performance requirements for your website and/or applications. This will help you determine the hardware you need, as well as any additional services such as load balancers. We will share more details about dedicated server hardware and optional services later in this article.
Anticipating the use of bandwidth
Don't forget about bandwidth, which is the amount of data your dedicated server downloads and uploads over the course of a month. To keep your business expenses in check, be sure to read how much bandwidth your dedicated server hosting plan includes. If you predict your bandwidth usage will increase, you should also check how much your hosting provider charges per extra gigabyte.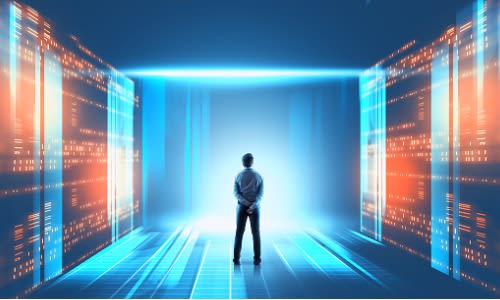 What factors should you consider when choosing a hosting provider for your dedicated server(s)?
When deciding on the best dedicated server hosting provider, many different factors need to be considered. We'll cover the most important ones below for the best value solution.
server hardware
One of your priorities should be selecting the best hardware for your specific needs, including the right CPU, RAM, storage, and network cards. But that is not all. You should also consider any future upgrade options available to you, as your business is likely to grow over time. This will ensure that you have the right dedicated infrastructure in place.
service level agreement
SLAs or Service Level Agreements are guarantees that your hosting provider makes regarding some important aspects of hosting. Some of these aspects are network uptimes, initial response times, and hardware replacement times. Be sure to compare the different SLAs between providers and keep this in mind before committing.
support channels
The quality and variety of support channels are essential when selecting a hosting provider. This is especially true for dedicated solutions, since their maintenance includes some unique aspects, such as hardware manipulation. So make sure your hosting provider offers 24/7 support and offers the communication channels you need, like live chat or call center support.
Security measures
When it comes to dedicated server security, there are a couple of things to consider.
First, there is the security of the data center. Make sure your hosting provider secures your data center against unauthorized access by employees and third parties.
Next, we have server software security. Make sure your hosting plan includes software security solutions at the operating system level, as well as at the website level.
Finally, check to see what type of malware remediation your plan includes and whether you need to pay for additional security services after a certain type of breach occurs.
Broadband
When comparing different plans, don't forget to consider how much bandwidth is included in the initial price and how much you'll be charged per gigabyte after that.
Data center location
The location of your server is very important when it comes to giving your website visitors a fast and smooth user experience. So make sure your dedicated server plan offers the location you need to best serve the majority of your visitors. Keep in mind that dedicated server infrastructure does not allow for easy transfers between data centers like cloud infrastructure does.
customization options
When it comes to customization options, dedicated server plans have a lot going for them. You can upgrade the server's RAM and storage or select different RAID solutions. To avoid being too limited with upgrade options in the future or having to migrate, make sure your hosting provider offers the customization options you need.
operating system options
Dedicated solutions offer the most flexibility when it comes to operating systems, and some hosting providers will even let you install your own. In case you prefer to have the hosting company set it up, make sure they offer the operating system you need.
Pricing, Installation Fees, and Contract Terms
It's easy to overestimate or underestimate your needs when deciding on a dedicated server provider and plan. To avoid this, it's best to contact your hosting company and tell them how much traffic you're getting and what your old server settings were. This will help them suggest the best solution for you.
While pricing is often transparent, there can be some hidden or unplanned setup fees when joining a hosting company. This could be the initial setup of the dedicated server infrastructure according to your preferences or a website migration from your old host.
Another important thing to consider is the terms of service, so be sure to read the company's TOS page, as well as any other agreements you agree to or sign during the signup process.
optional add-ons
Most hosting providers offer additional services with their dedicated hosting plan. Some of these services include RAID storage, control panels, premium support, PCI compliance scanning, enhanced security or scheduled malware removal, etc. So consider these when choosing a provider because you never know what you might need in the future.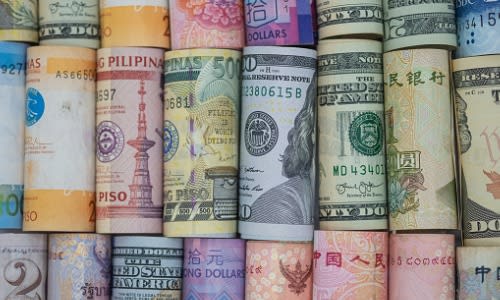 How much does it cost to set up and maintain a dedicated server infrastructure?
At this point, you may be wondering how much this will all cost.
While the final price depends on a variety of factors, it's usually possible to predict the monthly or yearly base fee you'll pay for your dedicated hosting service. This fee will appear at the end of your checkout process.
Fees, which are not as predictable, include increased bandwidth usage due to traffic spikes, hardware upgrades, malware removal services, future migrations, etc.
For the best maintenance, consider buying managed hosting and letting your hosting company take care of it.
Are there risks associated with using dedicated servers and how can they be mitigated?
Your server is only as good as your hosting provider's dedicated server infrastructure.
Dedicated servers mainly depend on strong and stable internet connections. So make sure your hosting provider has multiple internet connections to your data center.
You should also ask them if they have a power backup system in case of power problems.
Last words
Dedicated server hosting plans still have a lot to offer in today's cloud world. From extensive hardware upgrade options to letting you install a custom operating system, there's no shortage of benefits they provide.
Consider Liquid Web dedicated hosting
Let us take your dedicated server hosting experience to another level. Take a look at our managed dedicated server plans to get the best performance and highest level of security for all your websites and applications.