In the marketing world, speed matters. Today's fast-paced and ever-changing landscape encourages companies to move quickly to stay ahead of their competition. This is especially true when developing and executing go-to-market (GTM) strategies. 
A GTM strategy is a plan for how a company will bring its products or services to market and achieve desired sales goals. Businesses can empower this strategy's agility by leveraging the right marketing technology. Also called MarTech, the right tech stack provides the tools and platform necessary for companies to quickly deploy new marketing initiatives, track results in real time, and make course corrections on the fly. Learn how your company can gain a competitive advantage in today's marketplace using MarTech.
Why Speed Matters With GTM strategies
Customers' demands change quickly, especially in recent years, and businesses are always looking for strategies that will help them be more efficient, faster, and better. The faster you can get your products and services to market, the better your chances of achieving this success. Here are some reasons why speed is so important when it comes to GTM methods:
Staying Ahead of Competitors
If you're not the first to market with a new product or feature, your competitor will be. One solution is to ensure that your GTM strategy is designed for speed. This can be done by implementing a MarTech stack that provides the necessary automation for businesses to move quickly. In addition, such technology reduces the time it takes to develop and execute marketing campaigns across multiple channels. 
Satisfying Customer Needs
Customers today expect faster turnaround times for new products and features. If you can't meet customer needs, they will likely take their business elsewhere. Marketing technology can gain insight from customers, which will help marketers plan their next GTM strategy.
A 2022 Gartner survey reports that fast-growth companies invest larger portions of time on customer and market analysis than their slower-growing counterparts.
Rapid Deployment of New Features and Products
To hold onto market share and satisfy existing customers, you need to be able to deploy new products and features quickly. As you develop new products, ask yourself how you are set up to share the news with your target audience.
New Features Give You Access to New Customers and Markets
By being the first to market with a new product or feature, you'll have an advantage over the competition in acquiring new customers. Additionally, you may open yourself up to new markets you didn't have access to previously. For example, if you launch a new product that solves a problem for a specific customer segment, you may be able to tap into that market and gain new customers. MarTech can help you quickly develop and deploy new products and features so you can take advantage of these opportunities.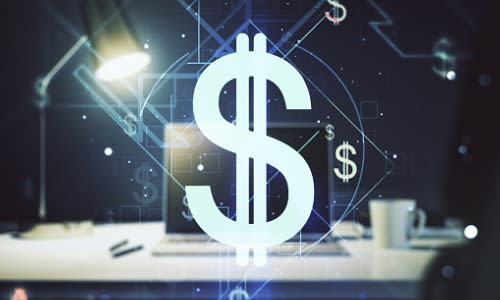 How Infrastructure Factors Into GTM
So how can you ensure the infrastructure is set up to move quickly? After all, it's easier said than done to go to market quickly. Fortunately, you can choose from over 9,000 marketing technology solutions that can help you build and implement your GTM strategy. Using tools that automate key processes and provide real-time insights, you can streamline your operations and ensure that your product is always in the right place at the right time.
Another way to set up your infrastructure for speed is to create a centralized repository for all of your marketing assets. For example, having a third-party IT provider manage your MarTech stack could be a quick win to access any asset you need when launching a new campaign. Regardless of how you set up your infrastructure, here are a few key factors to consider:
Speed – One of the most important things to consider is how fast you can deploy new products and features. Before setting up your infrastructure, assess how long it takes to set up your GTM strategy and compare it with the future state.
Scalability – As your business grows, your marketing needs will change. You must make sure your infrastructure can scale to meet these new demands. Be prepared to have a foundation that can evolve with your business.
Flexibility – It's essential to have the ability to adapt to changes in the market quickly. This could mean adding new marketing channels or new communication templates. If your infrastructure doesn't allow you to be nimble, keeping up with how your competition reacts to the market will be hard. 
Choosing a Provider That Works for Your GTM Needs
Now that you understand the importance of having the right infrastructure for your GTM strategy, here's how. As mentioned before, one way to set this up is to find a third-party IT provider to partner with. This can be a cost-effective solution that will also remove the burden from your marketing resources to focus on other priorities. When it comes to choosing a provider that can support your GTM needs, there are a few things to keep in mind:
Support – You need to ensure that you have a partner that can provide the support you need. This could include 24/7 support, training, or more. What happens if you encounter a problem? You need to make sure that someone will be there to help you solve it quickly.
Scalability – As stated above, your marketing needs will change as your business grows. You need to ensure that your provider can scale to meet those new demands. 
Experience – Choosing a provider with experience with companies like yours is essential. They should understand your specific use case and be able to offer solutions that are tailored to your needs. Also, ask yourself, do they have experience with the MarTech tools that you want to use?
Reputation – Research your options with care, and choose a provider with a good reputation. Read online reviews, check out their website, and talk to other companies who have used their services.
Private Cloud and Quick Deployment of VMs
VMware Private Cloud, offered by Liquid Web, is a great choice for constantly-growing businesses to ensure security and availability. Private Cloud Powered by VMware has the capabilities you need to support your GTM strategy. You can deploy VMs quickly and easily to support your business growth. Private Cloud is a great way to ensure that your business can grow without compromising on security or availability. With Private Cloud Powered by VMware, you can have the best of both worlds.
In Conclusion
Speed is critical in GTM strategies, especially if you want to stay ahead of the competition. The proper infrastructure can make all the difference in how quickly you can deploy new features and get them into customers' hands. Consider support, scalability, and experience with your specific use cases when choosing a provider. 
Liquid Web is an excellent option for companies looking for private cloud services and quick deployment of VMs. Liquid Web is here to help protect you and your team from the ever-present threat of being left behind by the competition.
Liquid Web makes it easy to adopt this cloud technology with a fully-managed solution that doesn't require in-depth VMware knowledge. If you're looking for a partner that can help you move faster with your GTM strategy, reach out today to learn more about VMware Private Cloud.