Responsive, helpful, and dedicated in ways automation simply can't be. We're your team.
Each month, we recognize one of our Most Helpful Humans in Hosting®.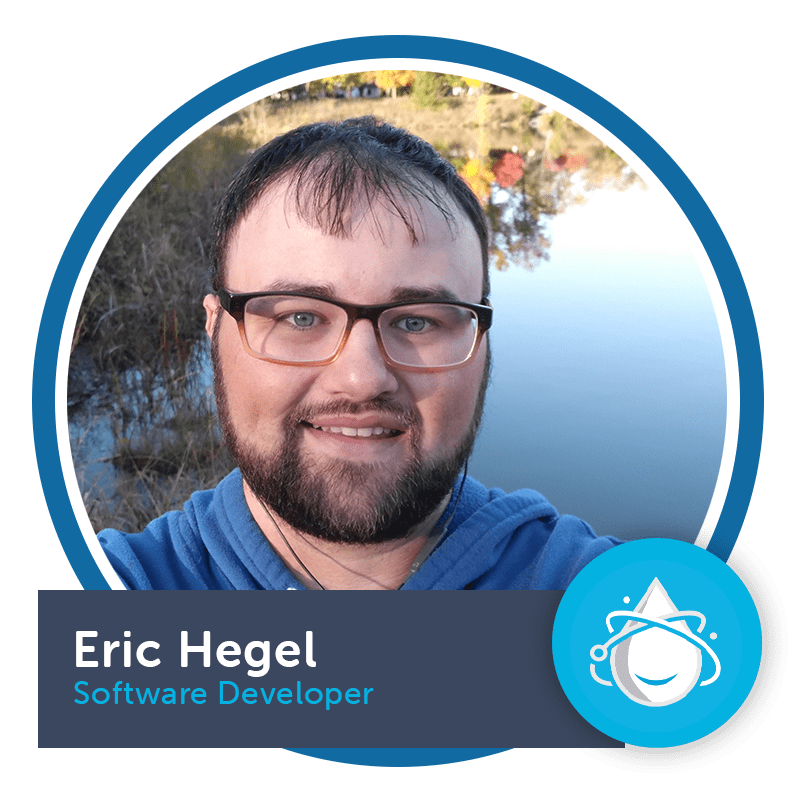 Meet Eric Hegel
A software developer from Lafayette, Indiana, Eric Hegel has been working in the hosting industry for over a decade. He attended Indiana State University, has worked in all levels of technical support, and has now spent over half his career with Nexcess/Liquid Web.
Why did you join Liquid Web?
I started at Nexcess. When I found out Nexcess would be joining Liquid Web, I knew I wanted to stay and see what opportunities would become available.
What draws you to the hosting industry as a career?
Hosting felt like an industry in which I could truly build a career. And it's an environment where I can continually learn and develop new skills. I've learned to think in new, creative ways to provide solutions to issues that are not always straightforward.
Is there something specific about Liquid Web you just love?
I've worked under many different supervisors and members of leadership. They are some of the most helpful and caring people I have worked with in my career at Liquid Web.
What's your favorite part about the company culture at Liquid Web?
All of the new opportunities. Those in leadership have always been genuinely interested in helping to develop a growth path.
In your eyes, what's the difference between Liquid Web and other employers?
Liquid Web empowers its employees to be successful in whatever role they are in. A big example of this is that employees are given the time to learn. We are encouraged to investigate how something works and learn how to implement the best solution rather than simply finding the fastest resolution to an issue.
What is the biggest milestone you've accomplished?
I'm proud to have joined the Managed Applications Development Team. My parents were both software engineers. Being able to follow in their path and honor their memory in that way means a lot to me.
Tell us about an amazing customer experience you have had at Liquid Web.
I remember assisting with a customer migration. This particular customer was struggling with receiving support on an existing issue from their previous hosting provider. We were able to help provide a smooth migration to our hosting platform and then promptly help solve an existing issue from before they ever transitioned to Nexcess. You could hear the relief in the tone of this customer's voice as this long-standing problem was put to rest.
What are you known for at Liquid Web? What do people specifically come to you for?
I consider myself to have a flexible skill set. Combined with my approachable attitude when presented with questions or requests from colleagues, I feel I am a good resource of information on various topics.
What is one thing you wish our customers knew about their hosting?
I would like our customers to see the passion put into their products by our teams. A question I hear regularly is, "How will this impact the user experience?" I routinely see teams and individuals put in extra time and effort to ensure our customers have the best experience we can put forth.
Work aside, what are some of your hobbies?
​​I enjoy reading, camping, tabletop games, and misc projects around the house.
What is your favorite app?
​​Kindle. I'm currently reading the latest installment of the Dungeon Crawler Carl series.
If you could have dinner with one famous person [dead or alive] who would it be?
​​My favorite author is Will Wight. I'd love a sneak peek into his future stories.
We hope you enjoyed our series, and stay tuned for the next Helpful Human profile.