While searching for a dedicated server, you may have come across the term unmetered dedicated server and wondered about the difference between a regular dedicated server and an unmetered one. Simply put, a regular (metered) server means that your dedicated server has a fixed amount of bandwidth allocated on a monthly basis. This limits the amount of traffic, users, and activity on your site.
If your site exceeds its allocated bandwidth limit, you will be charged overage charges. And while most hosting companies offer additional bandwidth, it's usually expensive. So is an unmetered dedicated server the right choice for you? Find it now.
What is an unmetered dedicated server?
An unmetered dedicated server means there is no limitation on the use of bandwidth. With no bandwidth throttling, you can focus on increasing traffic to your website instead of worrying about overage charges.
Conversely, if your dedicated server is bandwidth-limited, it could slow down your website and application performance. The amount of traffic coming to your website will become a bottleneck, progressively slowing down your website.
This is not good. But with an unmetered dedicated server, a DDoS attack won't eat up all your bandwidth. As a result, your site or application may continue to process traffic. These are just some of the reasons to use an unmetered dedicated server. Let's explore more use cases.
Unmetered Dedicated Server Use Cases
There are many cases for using unmetered dedicated servers such as streaming media services, video, gaming, live events, etc. Other use cases include file hosting and data backup. And a primary use case for unmetered dedicated servers is popular, high-volume, high-traffic e-commerce websites where thousands of transactions take place daily, thousands of customers add items to shopping carts, and more. When you no longer need to worry about excess bandwidth, you can focus on serving your customers.
Are unmetered dedicated servers really unmetered?
Yes and no. Usually, the limitation could be due to the network speed of your dedicated server. So if your network speed is 10 Gbps, it means that even though your provider is not monitoring your bandwidth, your network can only handle 10 Gbps. But even 10Gbps speed is extremely fast and frequent enough to drive high traffic sites.
Another difference is inbound transfer (bandwidth) vs. outbound transfer (bandwidth). Inbound transfer is traffic coming to your website, while outbound transfer is image uploads, transactions, file sharing, etc., going to your customers.
Unmetered dedicated server plans often include incoming transfers. And while a generous outbound transfer can also be included, it's often capped at 10TB. That's still a lot of bandwidth for a popular site. But for extreme sites that need even more outbound transfers, providers often charge for additional TBs.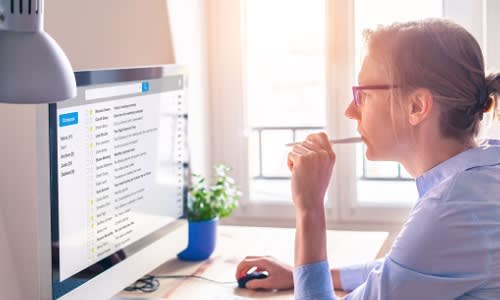 what to look for
Some hosting companies offer unmetered bandwidth, but often limit the number of visitors or reduce the speed of the Internet connection. Neither of these scenarios is a good fit for a busy website or app. So look for a hosting provider that offers at least 10TB of outgoing bandwidth included with your dedicated server. And for a truly unmetered dedicated server experience, look for a hosting provider that offers unlimited incoming transfer (bandwidth).
When you opt for an unmetered dedicated server, look up information on network speeds to see if the provider has set any limitations. Even if you have unmetered bandwidth, your service provider may prevent you from actually using unlimited bandwidth. This is not always the case, especially with well-known high-quality hosting providers, as they make it easy to understand. Also, it's usually easy to read the rules and limitations, if any, on your network.
If the provider has limitations, they are most likely reasonable. This keeps the network healthy and allows your unmetered dedicated server to run at optimal speed and efficiency, giving your customers a better experience with your website or application.
How much do unmetered dedicated servers cost?
Vendors offer non-metered dedicated servers at a base cost where you can add additional features or upgrade hardware, storage, drives, server chassis type, operating system, control panel, security (to prevent DDoS attacks), network (one or more IP addresses depending on the need) and bandwidth.
A basic unmetered plan range can start at around $100 and go as high as several hundred dollars per month. However, for more serious sites and applications, especially with gaming or streaming services, you may need a fleet of unmetered dedicated servers, or at least a powerful server at the higher end of the range, which can often cost more. of $1,000 per month.
Of course, this price can increase depending on plugins, updates, and customizations required to run your site or app optimally.
How to choose an unmetered dedicated server
To help you determine the best non-metered dedicated server for your current needs, consider what you'll do with it. For example, if you're just starting out, you might want to choose a mid-range dedicated server plan.
One thing to keep in mind is that you can always upgrade various aspects of your server even after your initial purchase, so starting with a mid-grade plan gives you enough resources for performance with the added benefit of upgrading as needed.
Another option is to start with the very basics and include plugins and updates based on what you expect to need in the coming weeks or months.
And if you're still not sure which unmetered dedicated server to choose, ask your provider's sales team what they recommend. They will most likely ask you what you plan to use it for. They can also ask for expected traffic based on the intent of your site or app.
final thoughts
If your site consistently exceeds its bandwidth limit, consider an unmetered dedicated server. You won't have to worry about overage charges with an uncovered dedicated server. And while most hosting companies offer excess bandwidth, it's often expensive.
Remember that with an unmetered dedicated server, you'll want to choose a reputable provider with a good track record. You should also expect to pay more for a non-metered dedicated server than for a traditional server. But if your site is heavily trafficked and consistently exceeds your allotted bandwidth, an unmetered dedicated server might be the right choice.
Liquid Web can also provide you with more information on specific hardware and upgrades to meet your specific needs. And they will provide you with more details about your unmetered dedicated server incoming and outgoing data transfer in case you still have questions.
Or feel free to contact Liquid Web, and one of our team members will be happy to help you find the right solution for your needs. There's a reason we're known as The Most Helpful Humans in Hosting®.